Don't Head out in the Snow with the Wrong Kind of Tires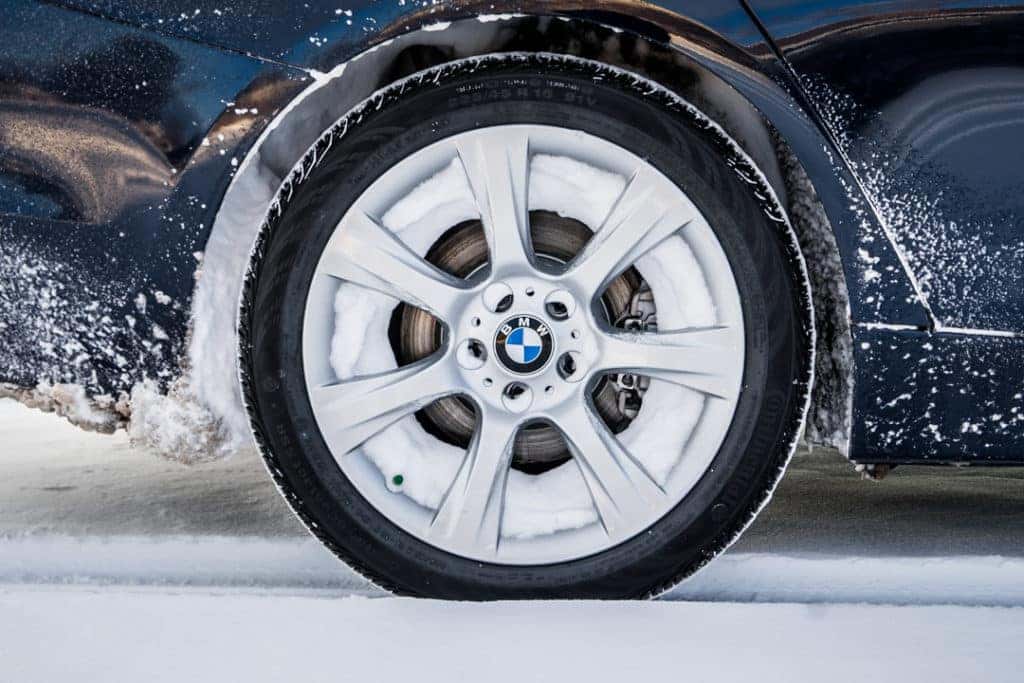 You don't go to a dermatologist if you need an eye doctor. Your dermatologist may have some basic knowledge about eye problems, but wouldn't you rather see an expert? The same philosophy should be applied to your BMW's tires. When you're driving in ice, snow and mud, you should also depend on a "specialist" – a tire that's made for those conditions. Your all-weathers are good basic tires, but when the weather turns bad (like this week) you're going to be safer and more comfortable with snow and mud tires on your BMW.
Whether you drive a BMW xDrive all-wheel- drive vehicle, or a classic rear-wheel BMW, your performance – and thus, your safety – will be maximized with snow tires. Okay – all tires are made of rubber, but all rubber is not equal. The rubber used to manufacture snow tires is softer and resists hardening in cold conditions, which means they retain their flexibility and are able to conform more easily to the road, giving you more control in slick conditions. Snow tires also have deeper treads, designed to keep from filling up with snow, and that means they have additional grip – traction – when you need it the most.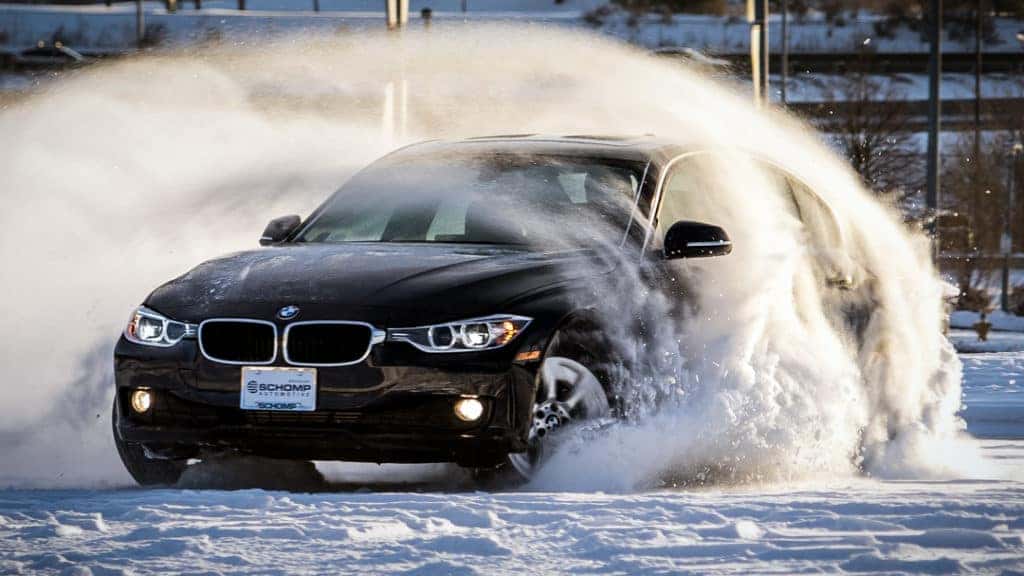 You may have bought an xDrive BMW because you expected the power sent to all four of the wheels would give you all the traction you need. All-wheel- drive is very helpful and especially good in our variable climate. But even if your wheels have the power, if your tires aren't getting traction, your car just won't go. And you may still have problems with slipping and sliding.
If you don't have winter tires for your BMW, this is a great time to invest. Come into Schomp BMW and save up to $100 on BMW-approved tires through January 31 st.