Five Reasons to Buy a BMW 3 Series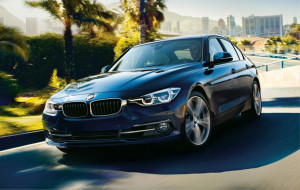 The world of luxury sedans is quite competitive, but few segments are more hotly contested than the entry-level luxury sedan market. At the top of the list sits the renowned BMW 3 Series, the often-imitated but never duplicated benchmark. Available in a variety of body styles and with a litany of innovative packages and options, there's a perfect 3 Series for every luxury vehicle buyer.
Check out AutoTrader's "Five Reasons to Buy" video of the refreshed 2016 BMW 3 Series lineup.
The iconic 3 Series is available in three body styles for 2016, including the Gran Turismo (GT), Sport Wagon, and sedan. While interior and exterior dimensions vary from model to model, traditional BMW stability and handling are never sacrificed. Further, the availability of BMW xDrive all-wheel drive remains across every line. Not content to rely on performance and beauty alone, the 3 Series offers available premium features such as lane departure warning, a heads-up display, adaptive cruise control, front and rear parking sensors, and much more. Plus, a six-speed manual transmission is still available on rear-wheel-drive variants of the 320i and 328i and, as well, on the all-wheel-drive 340i xDrive.
Interested in meeting the 3 Series? Our BMW dealership in Highlands Ranch, CO would be more than happy to oblige. Contact us at your convenience.