The All-New BMW M5, Drifting Into Showrooms Soon

BMW M5 – An M-Mazing Feat
BMW has always been a brand that takes pride in being innovative and pushing the limit. When it comes to the upcoming release of the newly redesigned M5 model, it's certainly no different. The new M5 is a car to put any doubts to rest. This 600-hp monster sports car is the first M model sedan equipped with all-wheel drive (xDrive), excluding the X5 M and X6 M SAV models of course.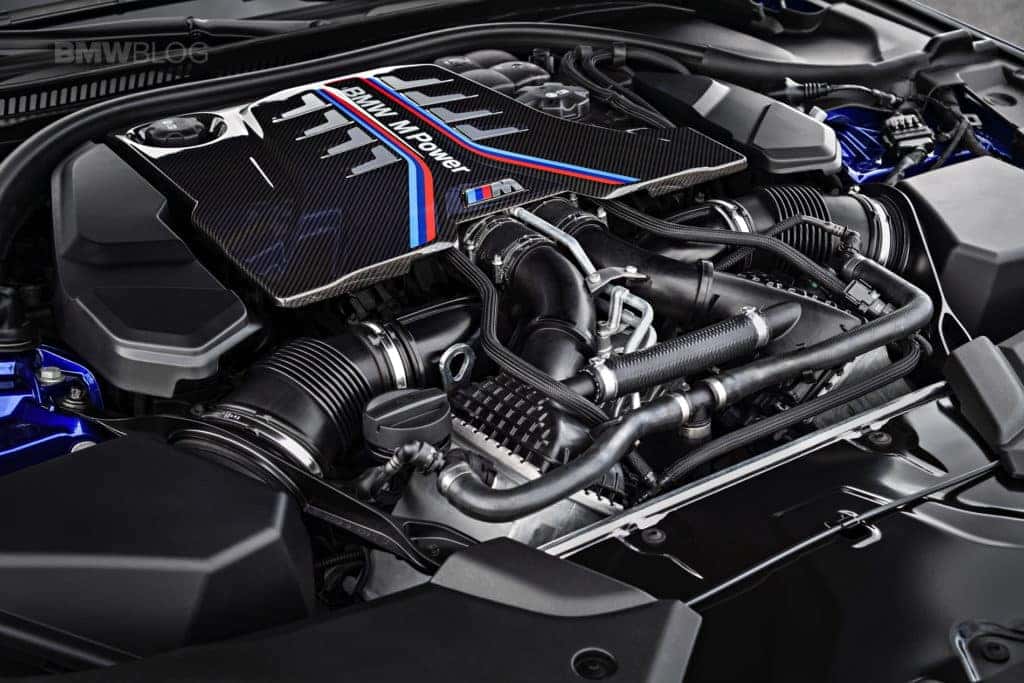 Drivetrain
However, just because the upcoming M5 model comes standard with the xDrive drivetrain, it doesn't prevent the vehicle from having the capability to whip around a track with some tail-out antics. The upcoming M5 has an optional 2WD mode, which allows the drivetrain to channel the 553 lb-ft of torque being pushed out of the 600-hp twin-turbocharged V8 exclusively to the rear wheels. That combination provides for some big-time drifting opportunities.
World Record Drift
Recently BMW set out to show just how capable of drifting around a track the new M5 is. They not only wanted to showcase the drifting capabilities, they wanted to set records. That's the world kind of record, not just small time stuff. In order to make this happen, BMW knew they would need some assistance.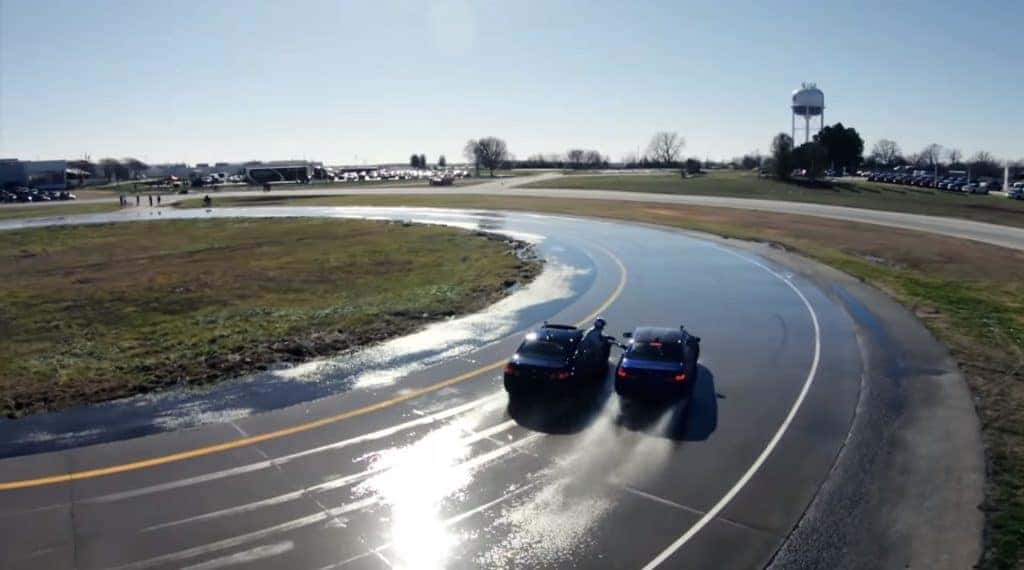 The automobile manufacturer partnered with a vehicle fabricator based out of North Carolina known as Detroit Speed. Together they constructed a custom-built refueling system based on the refueling concepts commonly seen on fighter jets; those that can refill a jet while in flight and without human involvement.

When it came to automobiles, human participation was necessary. The folks at BMW used their ingenuity to build upon the pre-existing technology, modify it to work with human-operated vehicles, and completely redefined the capabilities of drifting AND refueling while in an automobile.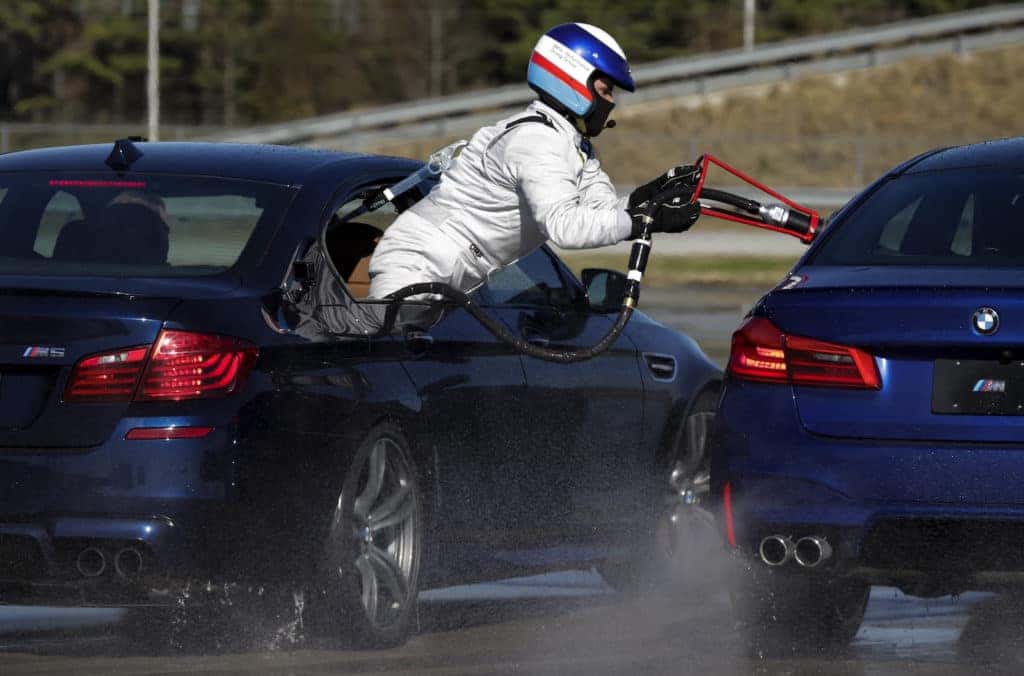 These modifications were done in order to break existing records and to set new ones. The M5 did just that. A record-breaking eight-hour continuous drift was performed by a BMW M5 on a wet track. This amazing feat required five separate refueling sessions, all of them performed mid-drift. A second vehicle pulled up next to the M5 and in a parallel unison drifted next to the M5 while in motion. A professional racer in the second vehicle, held in place by a safety harness, hung out of the rear window and filled up the M5.


All in all, the BMW M5 drifted for eight hours straight, completing 549 laps around the track and continuously drifting for a world-record-crushing 232.5 miles. The previous record for a continuous drift was set at 89.5 miles.

Check out the video of this amazing feat and new Guinness World Record below.
To learn more about the all-new BMW M5 and when units will be available at Schomp BMW, click HERE.