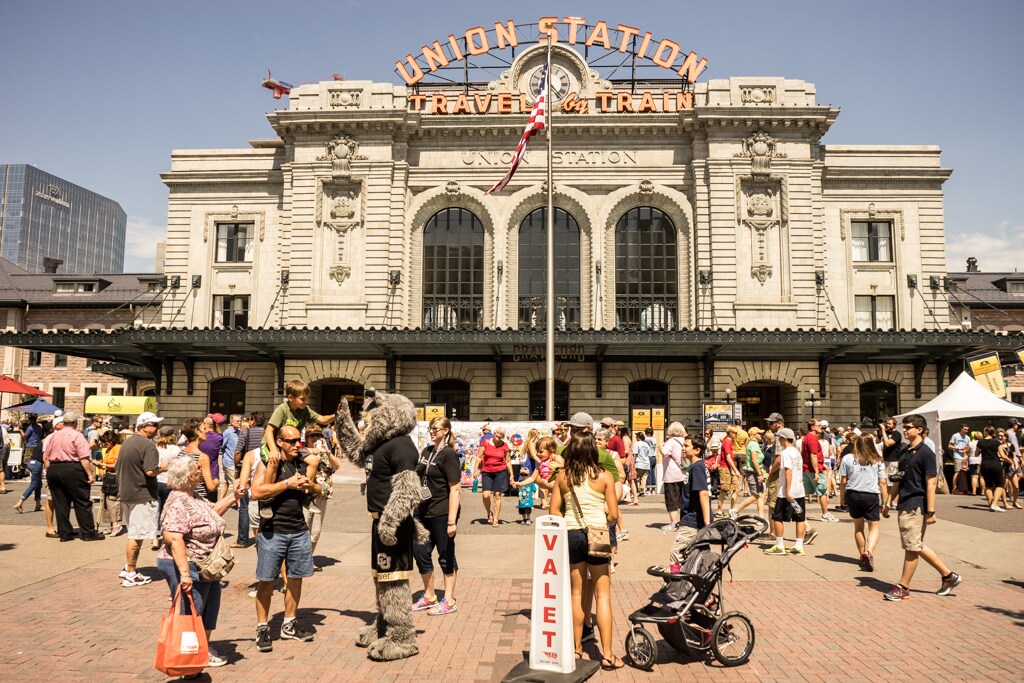 all photos by Roman Tafoya
Denver's Union Station has finally opened its doors to the public. On Saturday, the $54 million project was toured by a giant crowd of people and celebrated with an outdoor festival including food trucks, live music, a kids' corner, and a test-drive area where the all-new BMW i3 was driven around the track by several intrigued drivers.
See photos and get a full recap here.